Coolrec delivers circular contribution to new Philips SENSEO Original line
09 February 2018
Coolrec, subsidiary of Renewi, supplies secondary plastics to Philips for the production of the new Phillips SENSEO Original line. Philips uses the recycled plastics for the production of the base plate of the new coffee machines.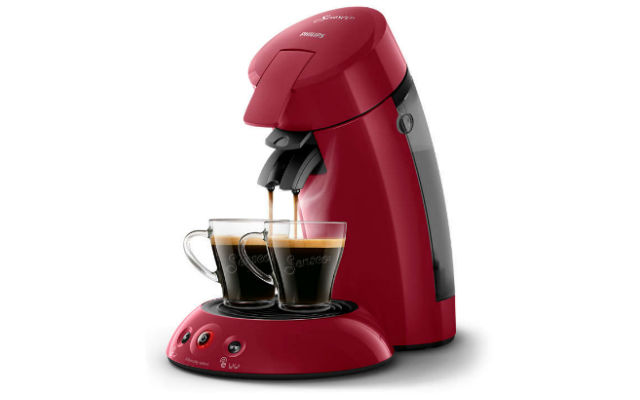 Philips has previously worked with Coolrec in applying secondary plastics in new products. Until recently, it was not yet possible to use the recycled plastics in the SENSEO Original product line. Philips therefore, got together with Coolrec and other partners to take up the challenge of making this possible and to investigate which components could be made from recycled materials. This research revealed that particularly the black bottom plate of the SENSEO Original is ideal for producing from recycled plastics, as this does not come into contact with the drink.
Challenges
During the research and production process, Philips had set three requirements to the use of recycled plastics:
the plastics must not smell unpleasant
the plastics must meet the heat resistance requirements
the bottom plate must look just as attractive as the existing component
After the research was completed and the exact specifications of the recycled plastics were determined, Coolrec was chosen as the plastics recycler for this project. Coolrec is specialized in processing electrical and electronic products into high-quality secondary raw materials, and to this end collects discarded Philips vacuum cleaners at its locations for recycling. Coolrec recovers the plastics from the Philips appliances for use as secondary raw material, which are then given a second life in the production of the new line of SENSEO coffee machines. The excellent quality plastics that the recycler produces cannot be distinguished from those that are made from virgin oil. Over 30% of the recycled plastics are given a valuable use in new products.
Valuable
Discarded appliances largely consists of valuable materials. By using innovative techniques, Coolrec is able to recycle these specific secondary raw materials so that they can be reused in the manufacture of new products. Through this wonderful collaboration, the organization helps to protect the world from pollution, conserves the finite resources and enables its partners to achieve their sustainability goals. Coolrec is rightly proud of this circular collaboration with Philips, further underscoring its vision of the circular economy; Waste No More, from one domestic appliance to another.
---